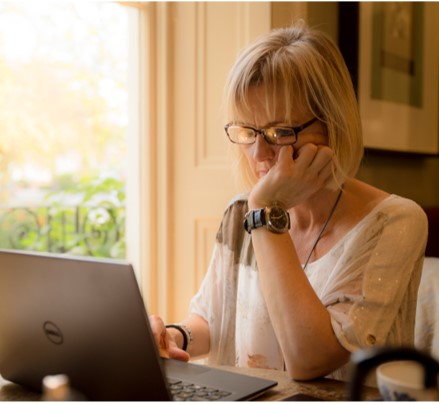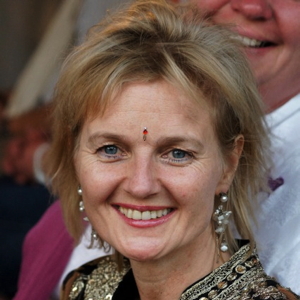 A bit like the character in her first novel Finch, Julie shows up in different places in different guises. At home in Buckinghamshire, wearing slippers as she works, she writes novels, short stories, verses and lyrics, because if she doesn't, her head fills up with the noise of them.
In the world of serious business, she turns up as an executive coach, mentor and speaker, wearing high heels and an appropriately solemn expression. Julie has three books published on coaching and mentoring, and those have been translated into many languages.
At weekends, wellingtons are also favorite footwear of choice, to tramp across muddy fields and lanes, musing and pondering generally about stuff.
During winter months, you might bump into her wearing sandals, wandering around sacred sites in India, as part of an ongoing quest towards enlightenment (or peace and quiet—either would be brilliant).
An ardent dog fan, her mutt is a small but perfectly formed rescue called Scruffy, who has by now convinced her that he's totally untrainable (or did he train her to think that?).
For more writings and chat, speculation and debate, check out the blog.